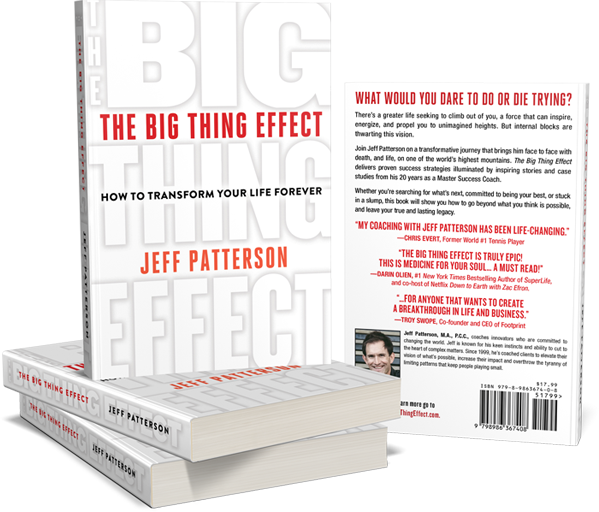 THE BIG THING EFFECT
HOW TO TRANSFORM YOUR LIFE FOREVER
JEFF PATTERSON
Order Your Book on Amazon Now
"THE BIG THING EFFECT IS TRULY EPIC!
THIS IS MEDICINE FOR YOUR SOUL … A MUST READ!"
— DARIN OLIEN, #1 New York Times Bestselling Author of SuperLife,
and co-host of Netflix Down to Earth with Zac Efron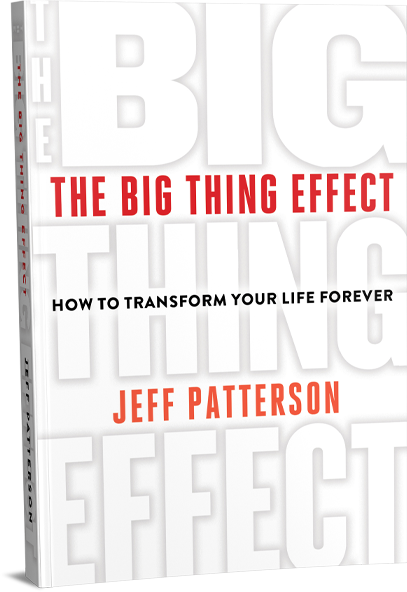 WHAT WOULD YOU DARE TO DO OR "DIE TRYING"?
There's a greater life seeking to climb out of you, a force that can inspire, energize, and propel you to unimagined heights. But internal blocks are thwarting this vision.
Join Jeff Patterson on a transformative journey that brings him face to face with death, and life, on one of the world's highest mountains. The Big Thing Effect delivers proven success strategies illuminated by inspiring stories and case studies from his 20 years as a Master Success Coach.
Whether you're searching for what's next, committed to being your best, or stuck in a slump, this book will show you how to go beyond what you think is possible, and leave your true and lasting legacy.
ORDER YOUR COPY TODAY FROM ONE OF THESE RETAILERS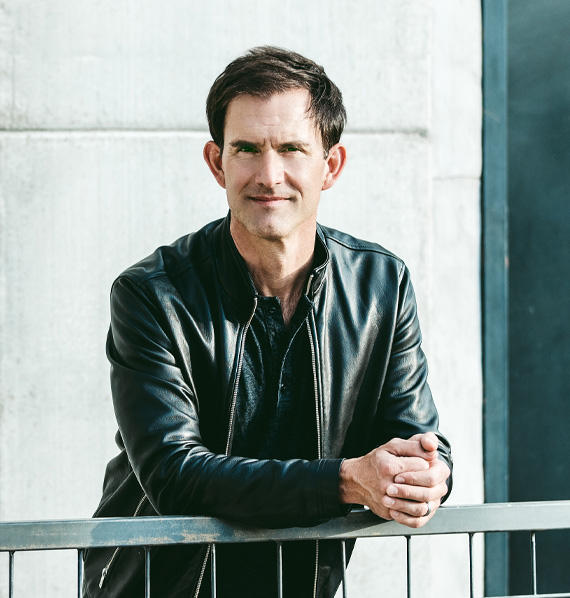 ABOUT THE AUTHOR
Jeff Patterson, M.A., P.C.C. of Aspen Success Coaching is a Success and Leadership Coach who works with his clients to create breathtaking results in life and business. From CEO's to celebrities and world champion athletes to attorneys, Jeff helps his clients create a vision for what's possible and overthrow the tyranny of limiting beliefs that often have people play small.
Jeff is known for his profound level of listening and keen awareness that give him a unique ability to see what others can't and to cuts to the heart of even the most complex matters.
Jeff holds B.A. in Journalism from The University of Nebraska and a Master's Degree in Psychology from the University of Santa Monica. Jeff Lives in the Aspen Valley of Colorado with his wife, Lindsay, and their daughters Emory and Brooklyn.
Get instant access to The Seven Tell Tale Signs of a Big Thing
to begin identifying YOUR Big Thing.